t was always going to happen. Standard SUVs aren't good enough now, and SUV Coupes – whatever that actually means – look like the the new moneymaker for car brands. Anyway, Mercedes is latest to join the 'sporty' SUV club with this, the new GLC Coupe.
Mercedes is calling the new GLC Coupe 'a new take on extraordinary' but really, it follows the same predictable formula as the latest crop of Fastbacks – or are they Sportbacks, or even Coupes, too? Either way, in this car, Coupe means a dropping roofline, a slightly more shapely rear and redesigned A-pillars for a slightly slicker look. A diamond grille and lashing of extra chrome also separate this car from the stock GLC.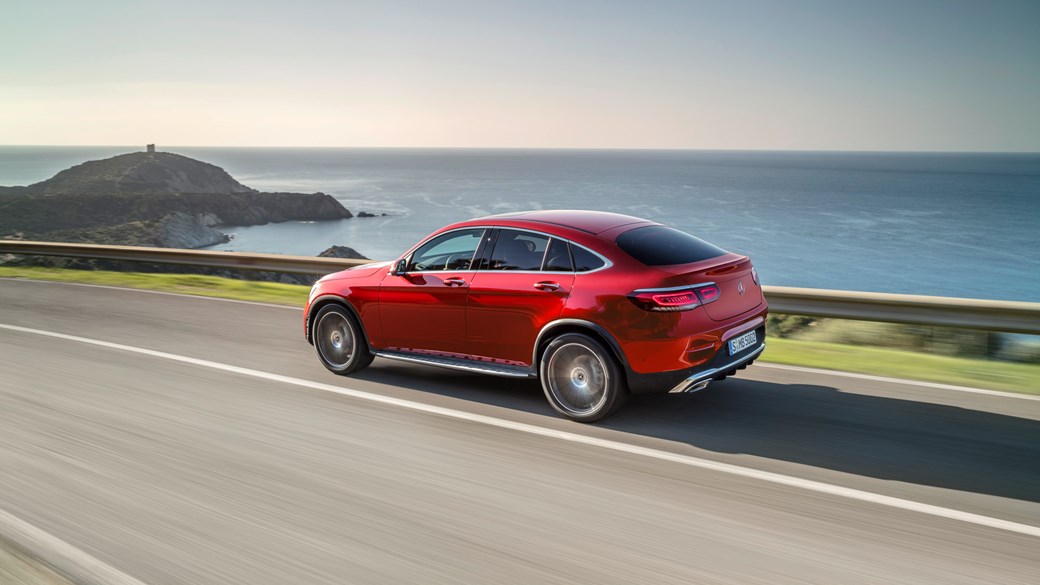 Inside, the interior is pretty much the same as the stock car, and will run the latest version of MBUX. There'll be two engines on launch, both four-cylinder petrol and diesel units, though the petrols will also use 48V mild-hybrid power.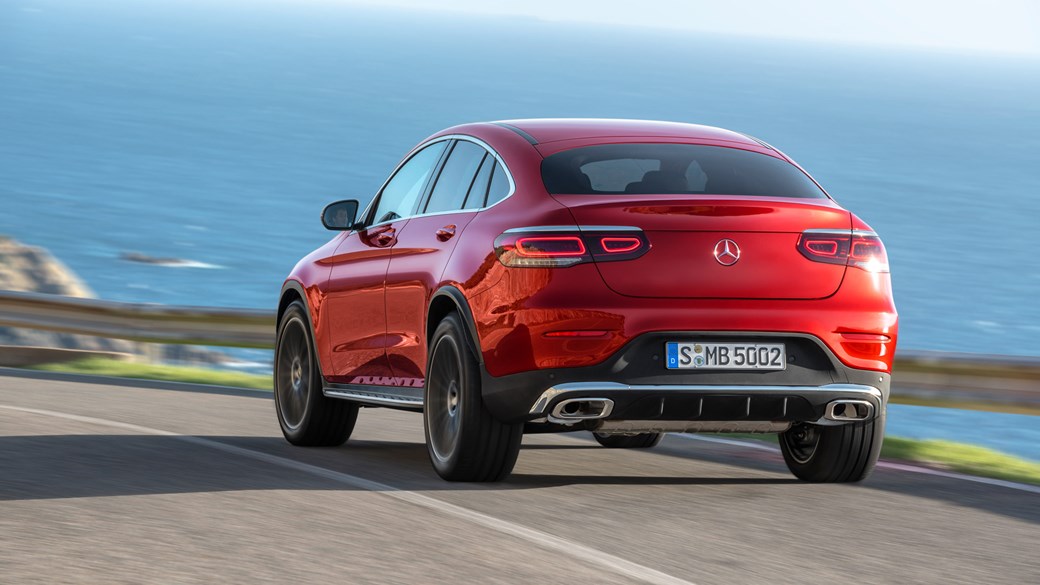 Everything else you need to know about the Mercedes-Benz GLC
Mercedes has unveiled a facelifted version of its GLC off-roader – and like the last few facelifts, the updates are focused around technology with the outside differences staying small. But we'll start with those exterior changes first.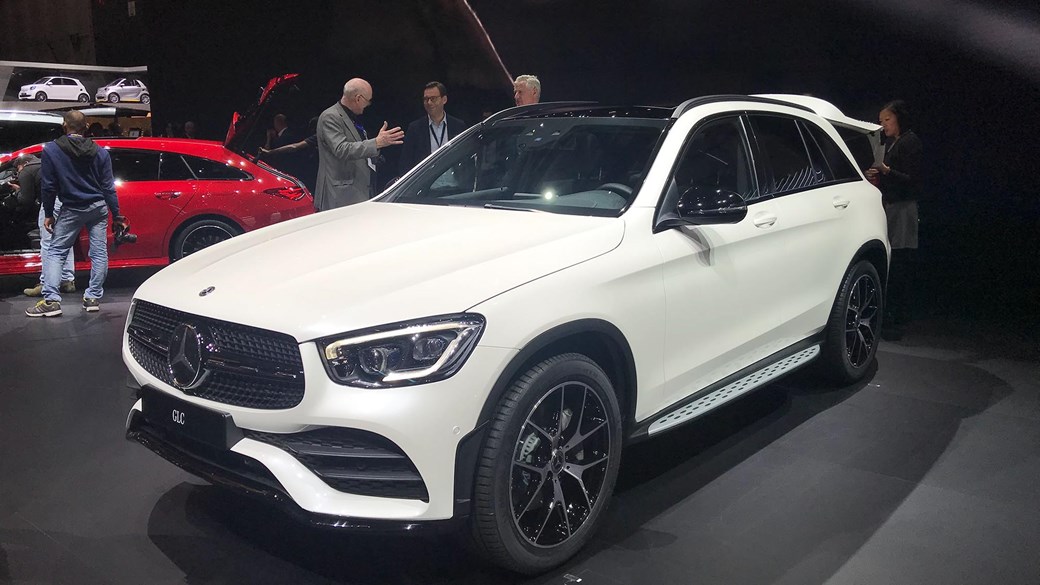 Exterior changes to the 2019 Mercedes GLC
Outside, there are extra lashings of chrome as standard, and a smartened grille and lights, which Mercedes says 'ensure a strong off-road character.' The overall design is a little more muscular and sporty-looking too, made more obvious by fetching matt graphite grey finish shown in these first official pictures.
As you'd expect, the AMG-Line models get a slightly more aggressive look front and rear, and all GLCs will now roll on 17- to 19-inch wheels.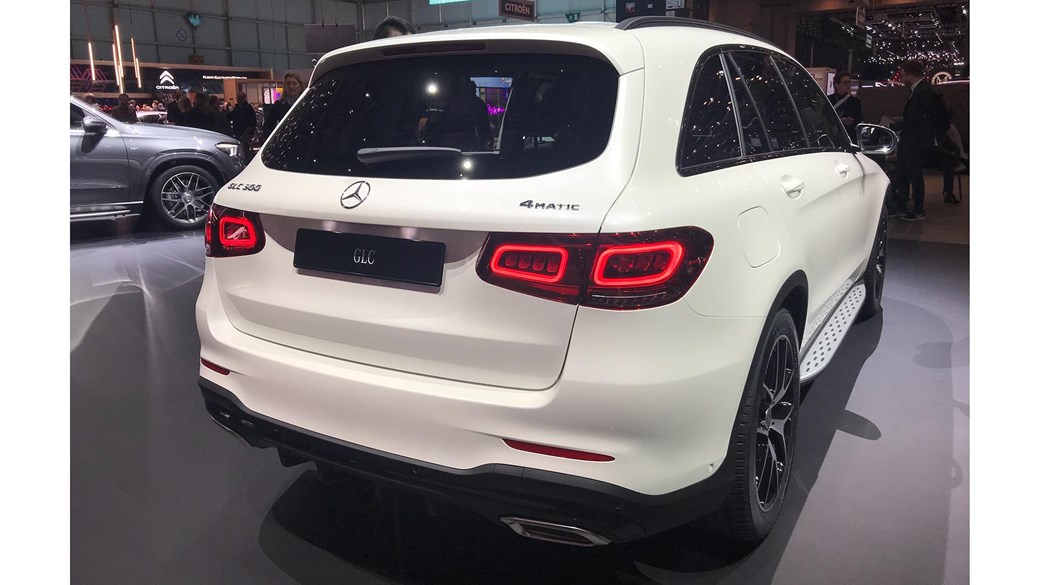 And interior updates too
Inside, the GLC's interior looks relatively unchanged and almost dated now – save for a new multifunction steering wheel as seen on the A-Class – but dig deeper and you'll find the GLC now has Mercedes MBUX. That's right, the excellent voice-operated infotainment system first seen on Merc's premium level hatchback is actually filtering its way up to the rest of the range.
That's no bad thing, and means you now get the same sophisticated swappable, clickable and generally tactile touchpad as the premium hatch. You'll also be able to trigger voice control functionality with the 'Hey Mercedes' command, and more advanced gesture control is also on offer.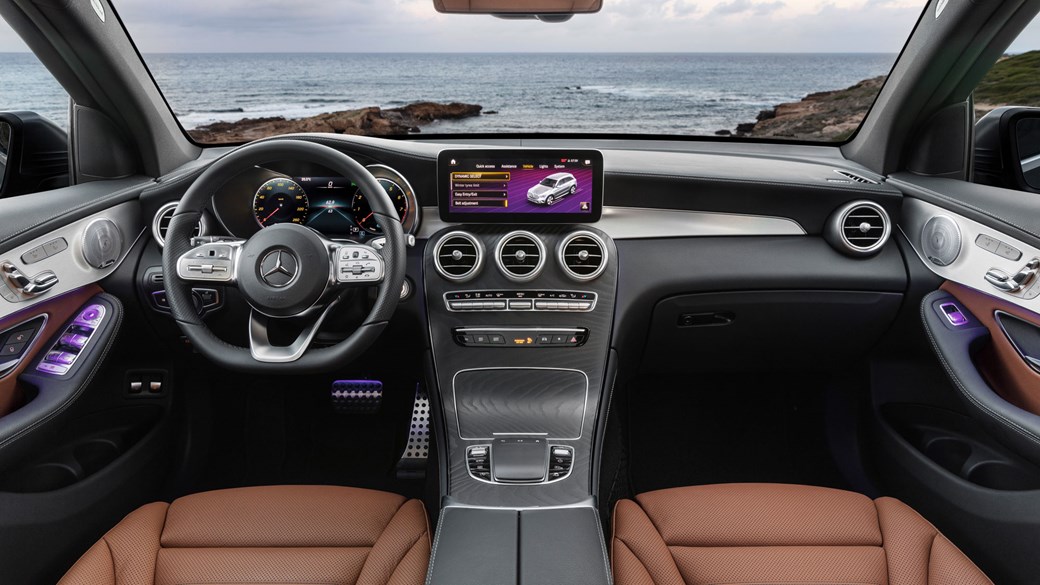 Unfortunately, the GLC comes with the same swathe of screens as its smaller hatchback sibling, but the MBUX UI looks good enough on the single screen pictured. The instrument cluster is also digital and therefore customisable, but you won't get the same 'widescreen iPad' feel as the A-Class.
Tech to help you drive
Not all the new technology is about infotainment, though. Adaptive cruise control is present in the form of Active Distance Assist and Active Steer Assist, while safety systems such as collision avoidance, active lane change assist and route-based speed speed adjustment are also available.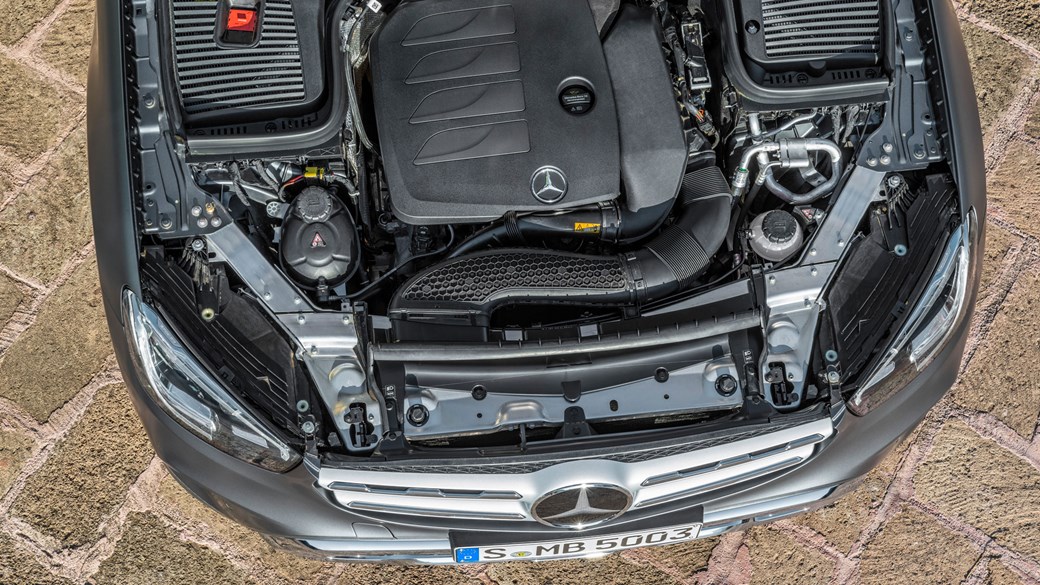 New engines
The GLC gets a refreshed engine line-up to bring it in line with the rest of the range, and that means new petrol and diesel lumps – with the former getting a sprinkle of hybrid power. While all engines will benefit with increased power and lower fuel consumption, Mercedes says the four-cylinder petrol units get a 48-volt onboard electrical system with a belt-driven starter motor for the full mild hybrid effect.
GLC 200
4MATIC
GLC 300
4MATIC
GLC 200d
4MATIC
GLC 220d
4MATIC
GLC 300d
4MATIC
Cylinders/arrangement
4/inline
4/inline
4/inline
4/inline
4/inline
Output combustion engine (bhp)
197
258
163
194
245
Output of electric motor (kW)
10
10
–
–
–
Peak torque (combustion engine, lb ft)
207
273
266
295
369
Peak torque (electric motor, lb ft)
111
111
–
–
–
Fuel consumption, combined mpg
38.2-39.8
38.2-39.8
51.4-54.3
51.4-54.3
48.7
CO2 emissions (g/km)
169-161
169-161
145-137
145-137
153-151
Source: Carmagazine