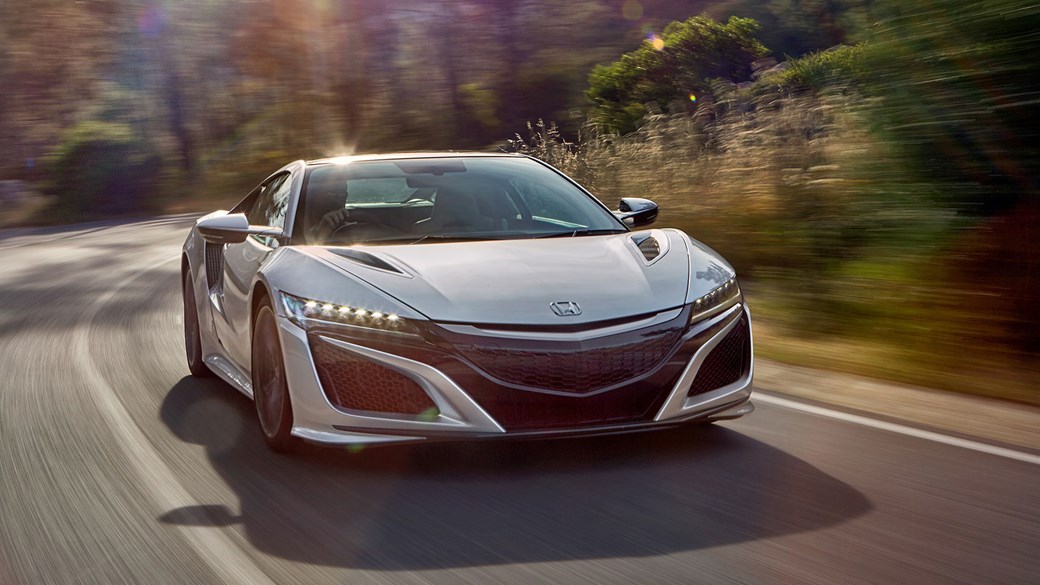 We drove the new Honda NSX in Japan, it joined us on our Sports Car Giant Test and now we've driven one of the first UK-registered examples for over 1000 miles on our 'uniquely challenging' roads.
It's been a long time coming and has received respect and admiration rather than outright love from our testers, but does longer-term exposure make a difference?C
How does the 2017 Honda NSX look?
Still fabulous. Finished in the not inexpensive and grandly-named Nouvelle Blue Andaro pearl paint (not pictured), it melds a little aero worship with a slice of drama and glamour, all within the tightly-defined Honda parameters that you just know exist on a spreadsheet somewhere in Minato, Tokyo.
It's more likely to win admiring glances and selfie requests than finger-based insults which can only be a good thing. There's the small matter of the badge on the front of course, which for some will never be able to compete with the established supercar builders, but if that's the most important thing then good luck to you.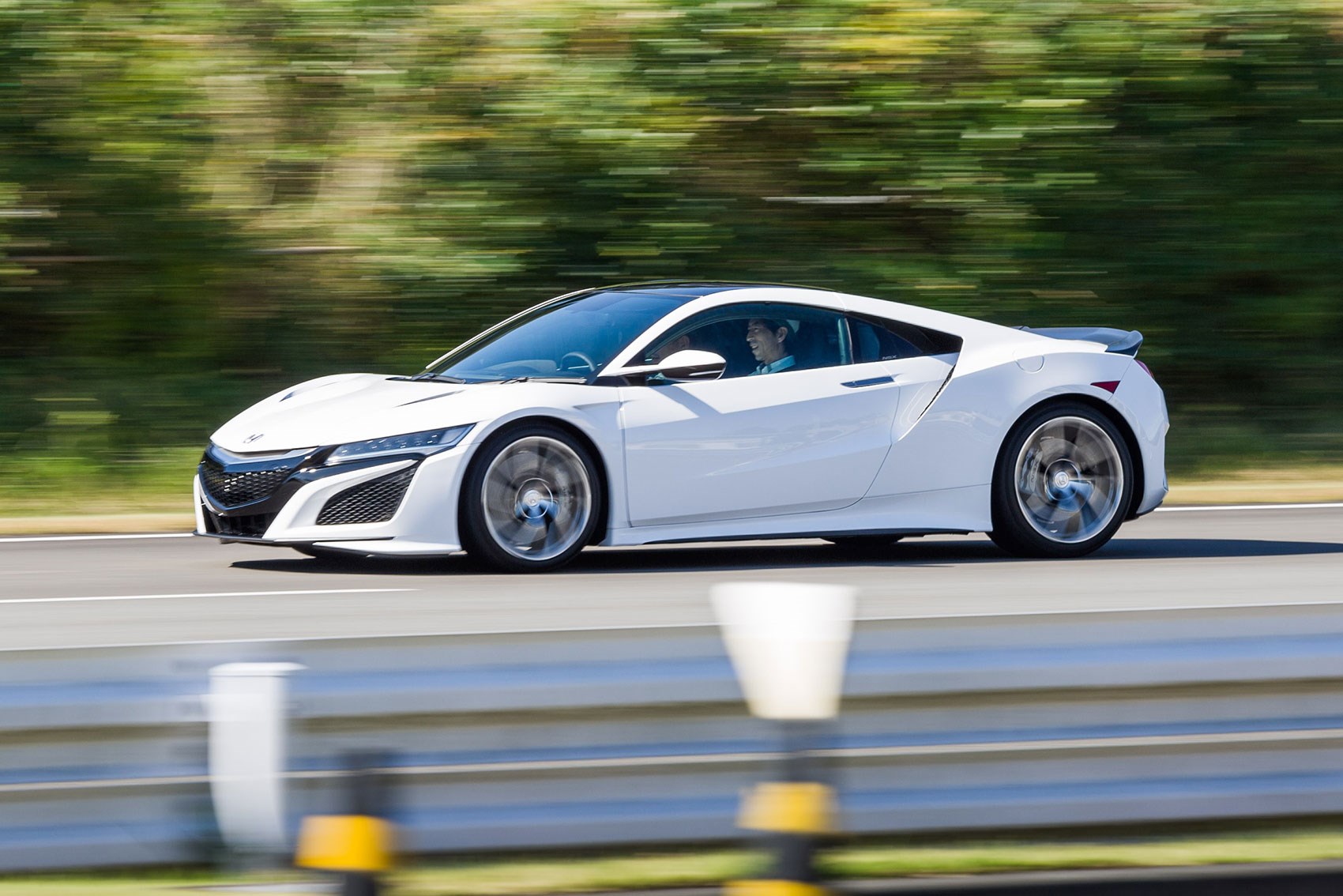 Also worthy of note is that project leader Ted Klaus says from the outset the NSX was designed to be a usable sports car rather than a supercar, although official blurb is pretty liberal with the supercar word.
More importantly, what's the new NSX hybrid like to drive?
Buying a 'supercar' without half a dozen drive modes requires you to buy used or buy a time machine, but perhaps more than any other the NSX changes its personality as you tweak the drive dial. In the meekest Quiet mode the hybrid system does its utmost to stay electrified as long as possible, although the range is pretty limited.
There remains something curiously enjoyable about trickling around in something so spectacular-looking in almost complete silence. Driven in this mode for any distance the NSX is undemanding, refined and does a fine job of sucking up the miles, delivering close to 30mpg in the process. How often you'd use one like this is a matter for debate, but amongst its peers it is the most hassle-free way to cover big miles.
Turn the dial once to the right and you're into Sport mode, which on a constant throttle instantly brings a flick of acceleration and an increase in engine noise. Artificially enhanced, it has a gravelly, mechanical rumble to it rather than a symphonic six-cylinder tone. It's not without appeal but might make you long for the days when natural aspiration was king. As an all-purpose mode Sport gives you access to all the power but keeps the suspension out of its stiffest setting, making it best suited to decent progress on a variety of roads.
What happens when you turn it right up?
Sport+ mode turns the throttle and gearbox maps up a further notch, stiffens the magnetorheological dampers and put the yaw control into a more aggressive mode; the Honda NSX has a limited slip differential but the trio of electric motors operate to increase the yaw moment as the electronics see fit. The final step is Track, winding everything up to the maximum and allowing you to access launch control and to turn off the VSA stability system altogether.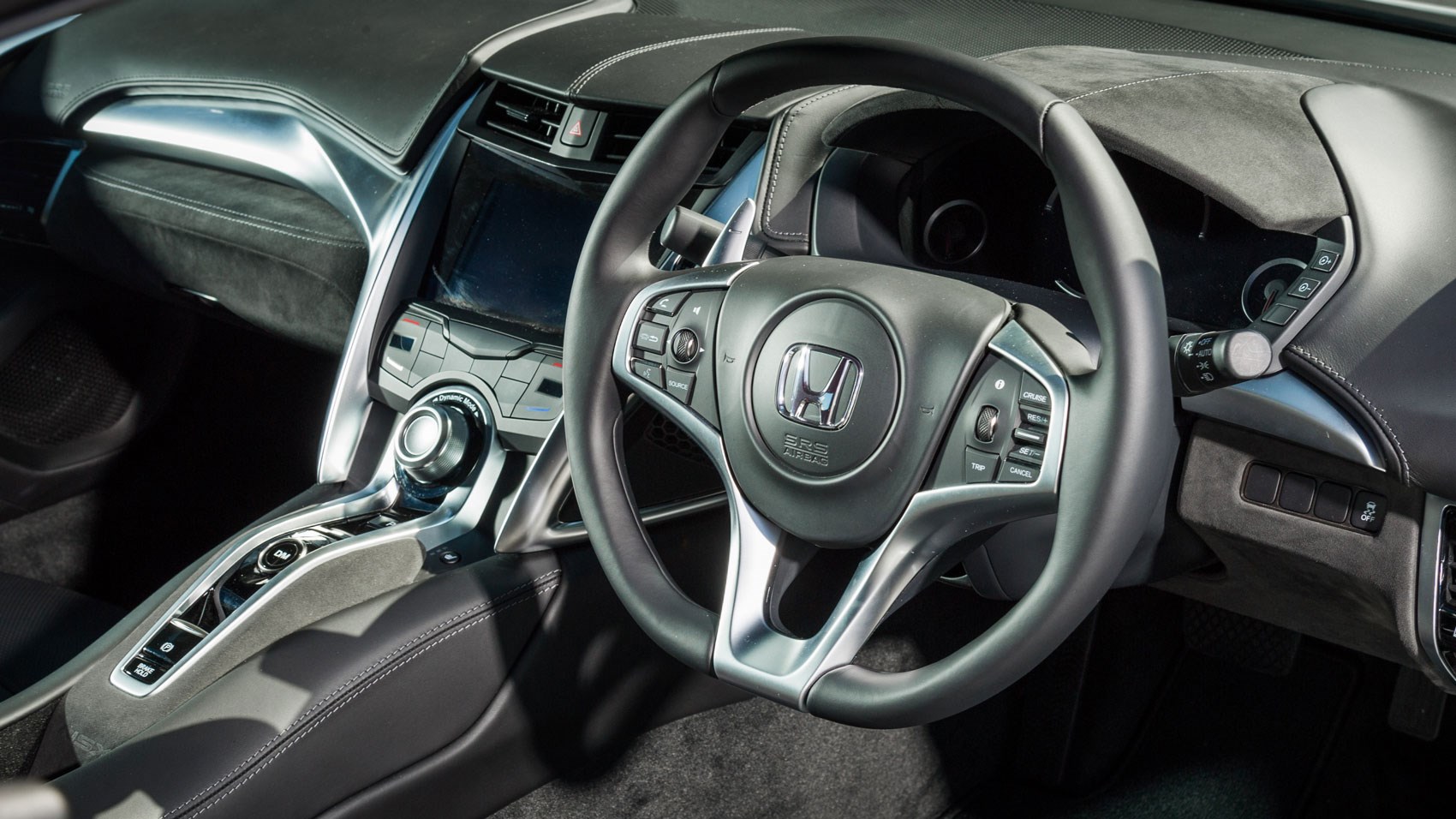 Unsurprisingly it's the final two modes where the NSX's complex drivetrain makes the most sense. The combination of instantly accessible acceleration and seemingly infinite traction makes for a deeply impressive ground-covering machine that deals with whatever bacon-fisted attempt you're doing at being Senna. The drive out of tight corners is strong yet controlled, the steering sufficiently sharp and accurate if not ultimately full of feel and you always feel like the NSX has got your back, even with the nannies turned right down.
Where the NSX falls down a little is involvement. You're never in any doubt of the engineering excellence underneath you but it can feel like you're being kept at arm's length at the same time. The technical wizardry undoubtedly makes it go faster, but is less good at convincing you it was down to your driving genius. H
Does that mean the NSX is no fun to drive?
Not a bit of it. It's still ferociously fast, hugely capable and almost entirely unflappable, and if you can't have fun in the Honda NSX then you're doing it wrong.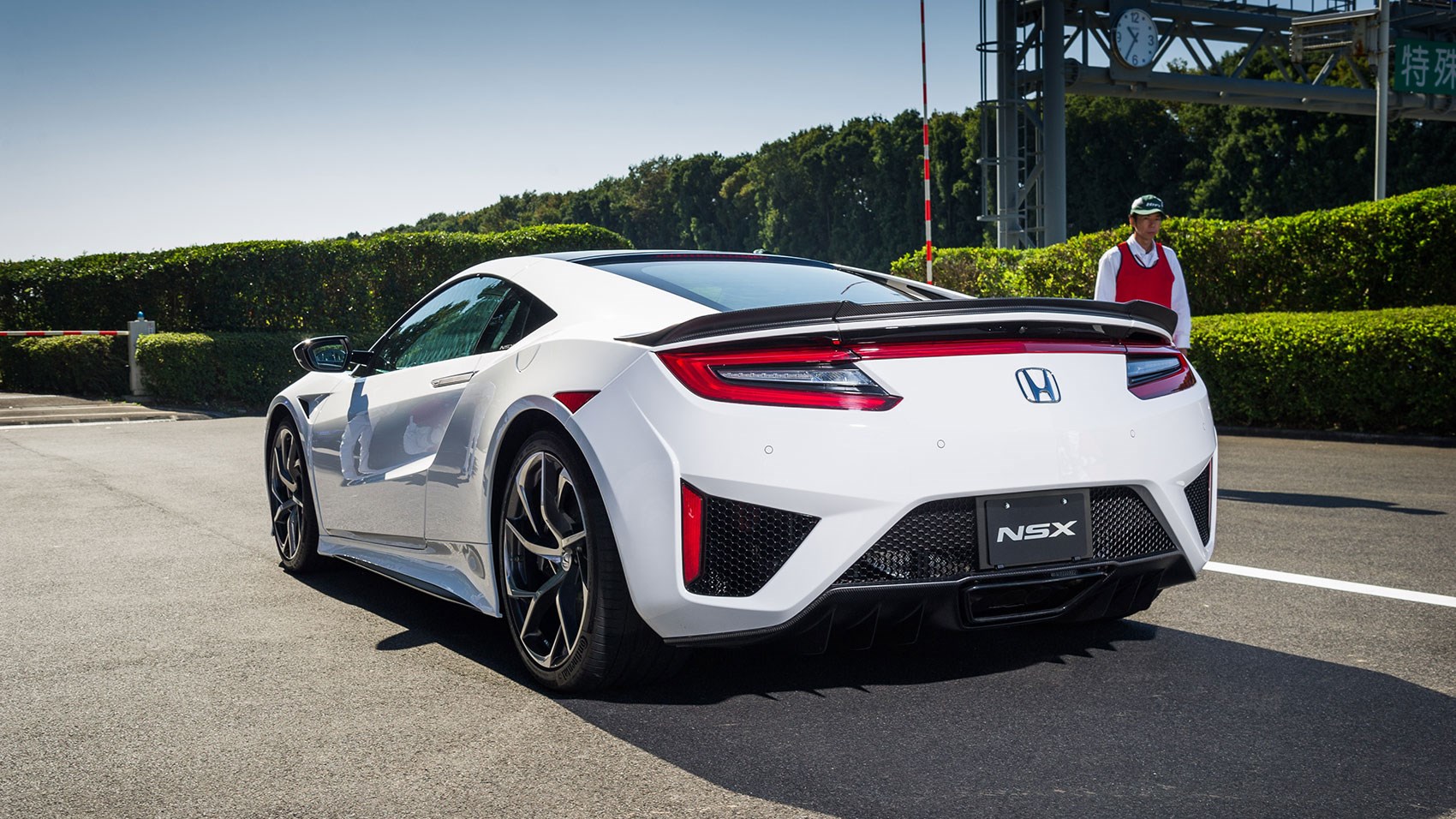 What else do I need to know?
The rest of the driving experience is surprisingly everyday-friendly. The cabin is comfortable rather than dramatic, if not massively spacious, and while confusing at first the push-button gear selector makes sense with miles. Storage space is relatively limited though, and although the 110-litre boot can swallow a couple of small suitcases and a squashy bag, the contents will be gently warmed as you drive.
Verdict
In many ways the second-generation NSX is a case of history repeating itself. Like the old car, the new NSX is a technical achievement and innovative in many ways, and is designed to make its performance as accessible as possible.
If you've recently jumped out of a Lotus Exige it will probably feel like you're driving in mittens, but as an everyday prospect it allows you to dip into its abilities as and when the conditions permit.
Honda hasn't tried to copy anyone else – this is a super/sports car to their own template, and it's up to you to decide if it pushes your buttons. Definitely admirable, loving it might take longer. M
Specs
| | |
| --- | --- |
| Price when new: | £143,950 |
| On sale in the UK: | Now |
| Engine: | 3493cc twin-turbocharged V6 plus 3 x e-motors, 565bhp @ 6500rpm-7500rpm, 476lb ft @ 2000rpm |
| Transmission: | Nine-speed paddleshift DCT, four-wheel drive |
| Performance: | 0-62mph 3.0sec (est), 191mph, 28.2mpg combined, 228g/km CO2 |
| Weight / material: | 1725kg/aluminium |
| Dimensions (length/width/height in mm): | 4470/1940/1215 |
Source: carmagazine