This is when it really gets interesting. Formula E has been around for four years now, but the imminent fifth season marks a step change in its technical intrigue. A radical new chassis and aero kit means Gen 2's cars will certainly look quicker, while freer regulations mean they'll
 actually be faster, too – and their batteries will last an entire race.
With 22 cars on the grid, more manufacturer support than ever and an increasingly high-profile driver line-up, this is when Formula E starts to look like a serious alternative to F1.
What's new ?
The most obvious change is an all-new SPARK and Dallara-made car that'll be used by all teams for the 2018/2019 season. Gone are the awkward looks of the Gen 1 car, replaced by a new machine that blends the best bits of current WEC LMP1 and Formula 1 cars – and even makes the halo look acceptable. It's more Batmobile than electric go-kart and, visually at least, Formula E finally looks like it means business.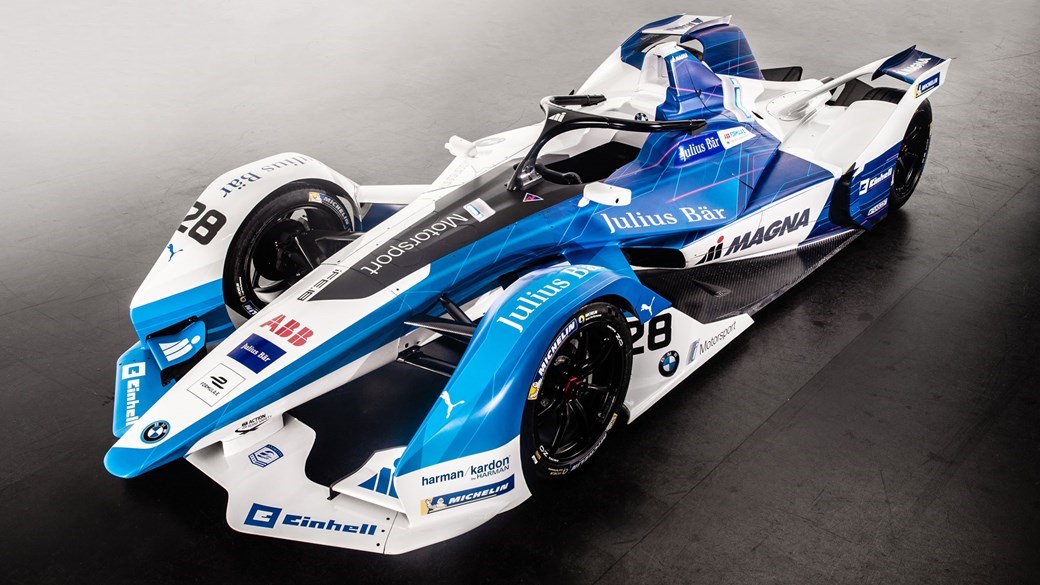 The changes aren't just skin deep, though, with new technical regulations allowing for greater freedom. A new battery represents the most important addition for the 2018/2019 Formula E racers. Built by McLaren and used by the entire grid, the new battery will have enough charge to complete a full race without a car swap – and that's important from a marketing point of view.
The swap could be entertaining, like any pitstop, but gave out the wrong message as far as road-car marketing was concerned. The larger cells mean cars now race with 264bhp of power in race mode (with up to 330bhp with FanBoost and 297bhp when using a new 'Hyperboost' or attack mode). Even with its increased range, the new car is around five per cent faster than the old car – around two seconds per minute of lap time.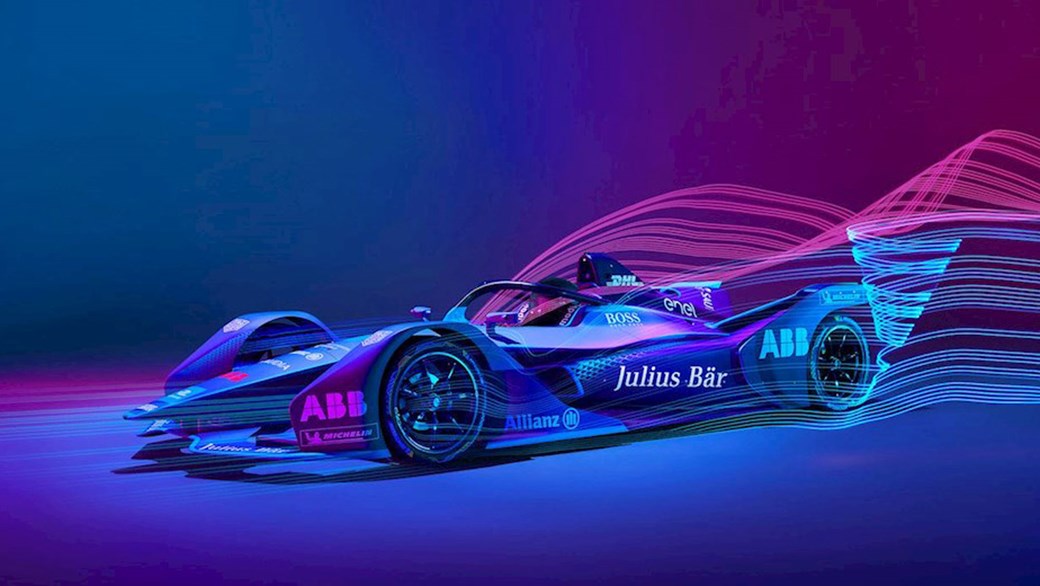 More technical freedom
Beyond the new battery, plenty else has now been opened up for development, too – and that's why we're now seeing big OEMs rushing into the sport, keen to prove their tech.
'The current that comes is the same for everybody – what you do downstream of that is up to you,' BMW director of motorsport Jens Marquardt told CAR. 'The hardware, electric motor, inverter, the packaging inside the rear end of the car, the rear axle technology, the rear suspension kinematics going into the standard hubs, is all BMW.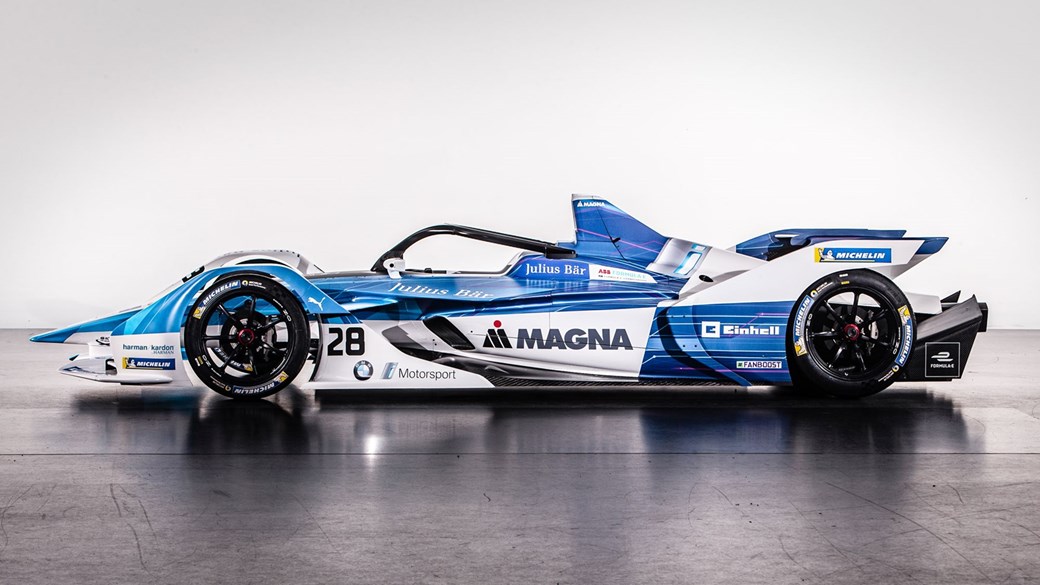 'How quickly you can get the charge into your electric motor, how quickly you go between charge and regen, how you deliver the power to the unit, how efficient you are in that respect – it's all up to each team.'
An F1-style brake-by-wire system is also new for season five, and will give drivers more simplified control over their braking and energy regeneration. Of course, these will require complex software, so expect braking performance to be another key area of tech development.
Attracting new sponsors
The new rules place renewed focus on efficiency and cooling – and it's no coincidence those are the same challenges engineers face when making roadgoing EVs. That means running a team in Formula E will provide useful R&D for road-car development, as well as an even more direct spin to the 'race to road' angle that car manufacturers love to wheel out. The tech goes the other way too, with teams including Nissan and BMW keen to emphasise how their road-car programmes can benefit their race activities.
Either way, plenty of big names are in; there'll be 11 two-car teams on the grid, including Audi, DS, Jaguar, Nio (the Chinese manufacturer), Nissan and a Mercs-backed HWA team. Porsche and Mercedes are poised to join as factory teams in late 2019.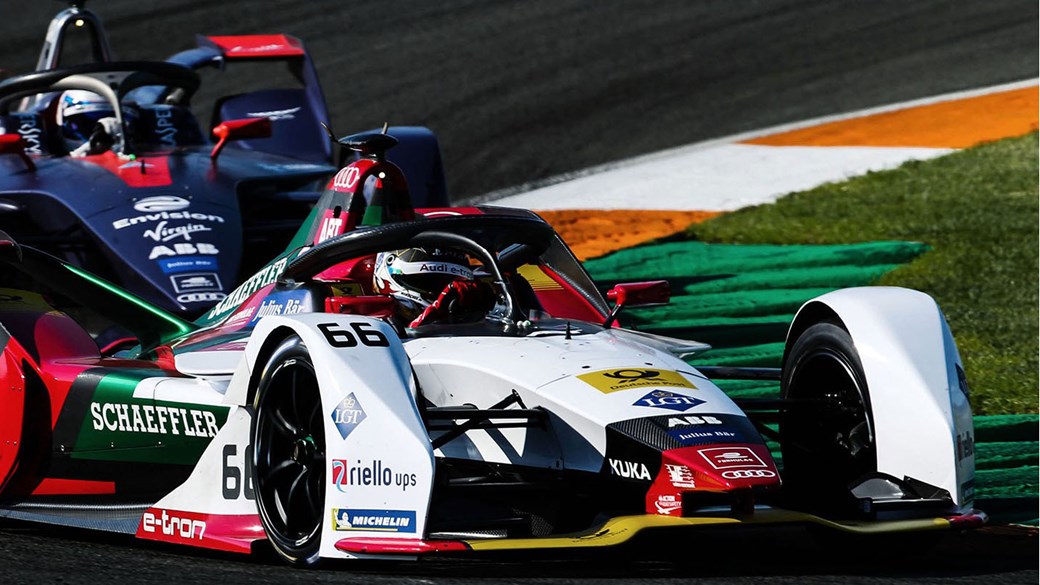 Will there be room for development?
With battery power a constant, and teams' powertrains effectively frozen throughout the year, software and the way in which energy is managed will become the big tech battleground.
'The systems and the software are nearly the biggest performance tools you have,' Nissan's Sebastian Buemi told CAR at pre-season testing. 'So we work a lot on that and we keep improving the car by adding new systems throughout the season. We bring updates every day. Every day we drive we have something different on the software.'
With new cars, new rules, a well-funded grid and some of the world's best drivers (eg Felipe Massa, Nelson Piquet Jr) the 2018/2019 season is shaping up to be the spectacle Formula E has been threatening for the last four years. The first race certainly didn't disappoint.
Tech specs of the 2019 Formula E car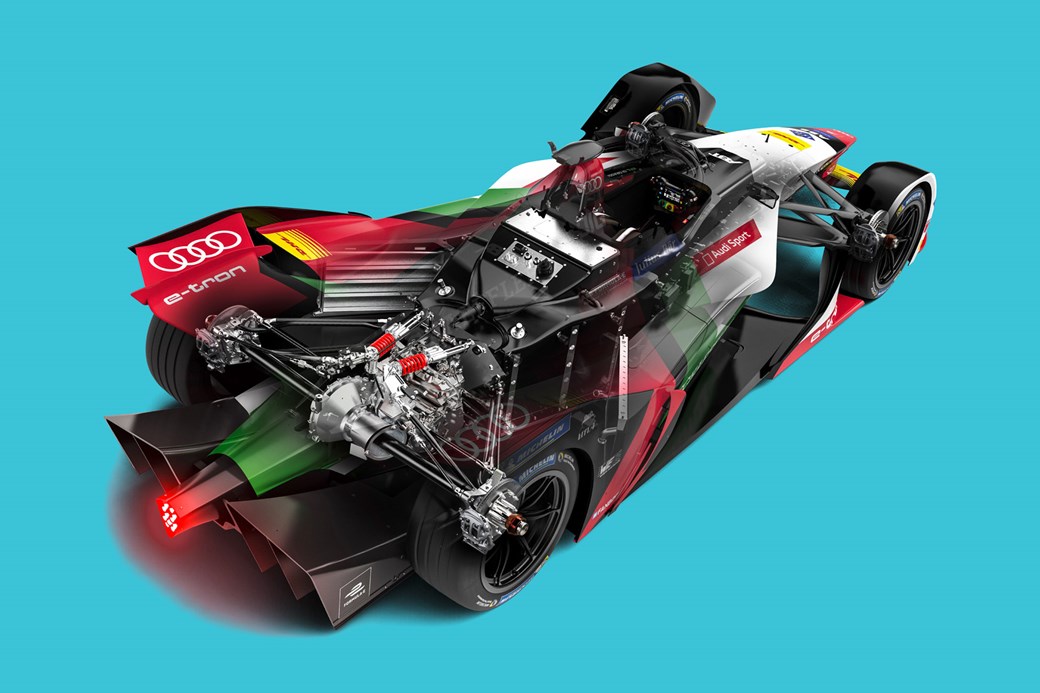 Factory backed
The grid will include works teams from BMW, Audi, DS, Jaguar, and Nissan (replacing Renault). Mercedes is heavily backing HWA.
Groovy rubber
Unlike F1, which uses different tyre compounds as well as wets, slicks and ntermediates, Formula E uses a single tyre. Provided by Michelin, it's treaded and comes in just the one compound. The result? They look more like road tyres, which is great for Michelin, and there are fewer tyres to transport.
Brake by wire
The Gen 2 cars' brake-by-wire system will use software to more easily balance regenerative braking from the electric motor with actual (hydraulic) braking. Its calibration will play a key role in each team's energy strategy.
Volts wagon
Power is up by 25 per cent, and the Gen 2 car will accelerate from zero to 62mph in just 2.8sec, with a top speed of 174mph. The new car is five per cent quicker, so typically a couple of seconds faster per lap.
Mario Kart
The new 'Hyperboost' function will grant drivers an extra 33bhp, but only if they drive in a designated area of the track off the racing line. The length of these boosts and the number available are yet to be decided.
Source: carmagazine